This is a bit of a smaller update, but I've added executables of the A Night With a Bat Girl free version so that you can now play the censored game on android and on your desktop (which is especially good for low spec PCs).
Additionally, I've added a Spanish translation that can be used with any of the PC versions of the game.
The story behind this translation is a bit complicated. I've chosen not to credit the main translator until a later date for now as they currently host a number of translated repacks of similar indie visual novels (read: piracy). It's awesome that a fan decided to translate my game! It's not awesome that they repackaged my decompiled game in order to host that translation. Fortunately, the end result is an official Spanish language version of A Night With a Bat Girl! If there are any issues with the patch, let me know!
Also, if anyone want to try their hands at translating one of my games, I'm more than happy to send you the files needed to do so! I'm a big fan of fan works like mods, fan art, music, fics, and the like, so I'd like to support you all in any way I can. Additionally I've attached a tutorial on how to create patches on your own using Ren'Py's built-in unofficial translation tools.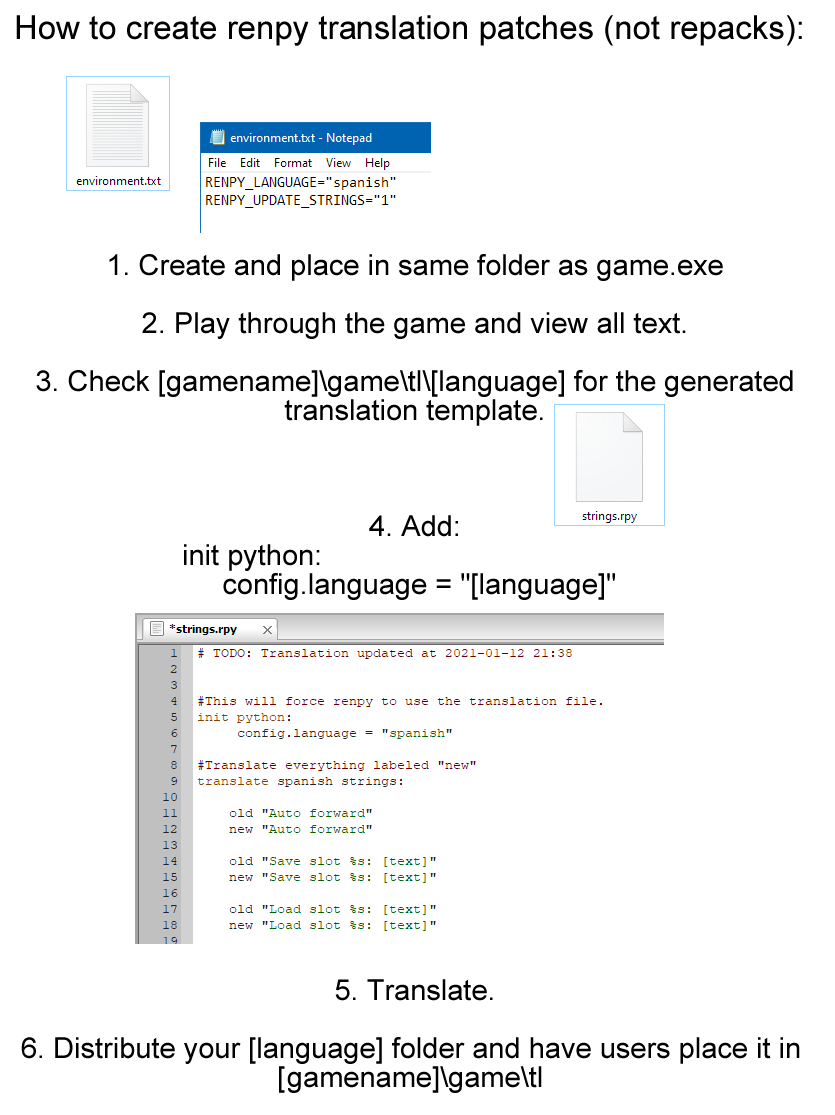 Files
Parche de Español.zip
560 kB
Jan 26, 2021
Get A Night With A Bat Girl